20% off Your first order from Canna-Pet.com. Use Code: new_customer20 at checkout. coupon valid for new customers only.
Every night before he starts eating, he does exactly the same thing. The setting includes a towel, a mat and a place similar like pedestal where his food is being served. In the background a quiet prayer can be heard and we can see the dog kneeling in front of his food. With his head between his legs, he takes a bow while listening to the prayer. He kneels motionless until he hears "Amen" and the he lifts up his head.
Are you thinking about dog food right now? If your answer is yes, you should click on the link below! The link is an affiliate link and every purchase you make will earn us a little commission. Nevertheless we think that's an extraordinary good provider for everything a dog needs, so check it out!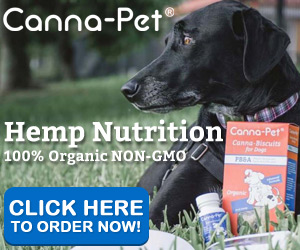 😂😂😂🤣🤣🤣🙃 thank you patchwork wolf for this kibble im about to receive #dogsayinggrace pic.twitter.com/gyMpPxajMg

— robert jordan (@bobo7312_jordan) January 23, 2019
Yes, I can believe it. He is asking himself why do I have to eat this terrible food every night! Imagine if us humans had to eat dry fake cooked up bits of rotten old meat and rancid fats for dinner

— Mitzie H (@MitzieH6) January 23, 2019
Let's stay connected:
Follow us on Twitter